Koblerville Elementary School
Executive Summary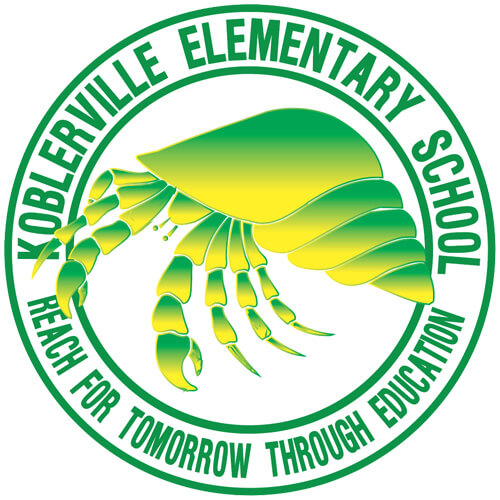 Koblerville Elementary School is located on the southern side of the island of Saipan with 650 students in Kindergarten through Grade 5 from the villages of Koblerville and San Antonio. The SY 2019-2020 student-teacher ratio is 28:1. The student population consists of 35% Chamorro, 28% Filipino, 11% Carolinian, 12% FSM, and 10% Asian.
 
On October 25, 2018, The strongest super typhoon to ever hit the Mariana Islands caused two months of no class instruction and the loss of nine classrooms resulting in the implementation of half-day instructional sessions upon students' return to school.  Aside from the loss of instructional time, many students struggled with family members to find normalcy during the recovery period.  The hardship that Super Typhoon Yutu has brought to the CNMI has definitely created a detrimental impact on family livelihoods, hence affecting students' academic progress.
 
Additionally, the school had a change in leadership in SY 2019-2020. Change in leadership involved transitions in operations and school instructional practices; consequently and collectively, all school personnel made additional efforts and time adapting to changes for school improvement and increasing student achievements.
 
Part of SY 2019-2020 highly focused on literacy instructional practices that would help improve student achievement in the areas of reading, mathematics. Based on the achievement results from SY 2019 in Reading, a little over 20% of students in Grades 3-5 were proficient. Math and Science also had the lowest percent of students performing on target. This school year the school continued to address Reading and Math throughout all grade levels. Science results were similarly low. If students are better readers, it is likely that they will perform better in Science and other contents. Intensive student academic and behavior support were embedded for those who struggle academically and at risk. Much of the efforts came with challenges this school year due to the continued half-day sessions for students, and ultimately the major disruption on teaching and learning as a result of the school closure in March of 2020 from the COVID-19 Pandemic. However, the school community had strived to pursue its goal and objectives in the best way possible and time given.
SWP: Goals, Number of Objective Met/Number of Objectives
Scroll the table left to right
#

Goal Name

Number of Objective Met/Number of Objectives

1

Goal: By the end of SY 2020, KES Grade 3-5 students will perform at proficient or better in English, Reading, Math and Science as measured by the ACT Aspire Summative Assessment with the following targets:


Grade

English

Math

Reading

Science

Grade 3

Target: 73%
Need: +13% increase

50%
Need: +8% increase

33%
Need: +13% increase

35%
Need: 21% increase

Grade 4

63%
Need: +6% increase

33%
Need: +11% increase

31%
Need: +3% increase

29%
Need: +8% increase

Grade 5

70%
Need: +4% increase

34%
Need: +17% increase

30%
Need: +6% increase

34%
Need: +20% increase

Objectives:  7/13
Activities: 67/84
Due to the abrupt school closure in March of 2020, several objectives were not met.
Opportunities to demonstrate meeting objectives were compromised by an incomplete school year. 
Scroll the table left to right
School Budget (Local, Federal, Non-Appropriated Funds, Others)
Scroll the table left to right
| | |
| --- | --- |
| Funding Source | Total Allocation |
| Personnel Local & Federal Budget (including all benefits) | $1,368,013 |
| Local Budget - Operations Allocation | $65,000 |
| Federal Consolidated Grant (School-wide Plan) | $388,800 |
| Federal Wellness | $14,839 |
| Federal Parental Involvement | $3,000 |
| KES Non-Appropriated Funds (PTA Funds) | $6,000 |
| KES Non-Appropriated Funds (Educational Tax Credit) | $20,000 |
Scroll the table left to right
School Successes / Highlights
School-wide implementation of the State Systemic Improvement Plan
School-wide initiative- Daily 5/ Math Daily 3 Implementation
Revival of the School Counseling Program- Classroom Guidance, Individual/ Group Counseling, Sexual Abuse Prevention Program, Child Study Team, Second-Step Curriculum implementation, SARC, Home visits, Section 504, Chronic Absenteeism monitoring,etc.
Implementation of the Student Token Economy System
KES academic and program data monitoring systems
Construction of the new school cafeteria (expected completion -November 2020)
Added parking space
Acquisition of new student collateral equipment
Building E/ C Classroom Tile replacements and painting/ Building D Classroom D6 roof repair/ Cafeteria shutter replacements/ School building painting and touch-ups
Professional Development: Foundations of Reading/ Guided Reading, Renaissance Flow, Daily 5/Math Daily 3, Universal Screening, Achieve3000
Decreased Discipline Referral
Increased parental involvement at the PTSA (SY 2019: 40% participation- SY 2020: 83% participation
Established the Parent Passbook Incentive program
Motherread/ Fatherread parent program
Increased ETC Account: year ending balance $20,000 (Beginning year: $8K, SY Expense: $14K)
3rd Annual CCLHS Language & Cultural Performing Arts Competition- Children Choir Chamorro and Carolinian-1st place; Story-Telling K-2 Division: 1st place/ 3-5 Division: 3rd place
Sports Competition-Soccer Co-Ed: 2nd place, Volleyball Co-E: 2nd placed, Boys Basketball-1st place
Korean Cultural Exchange Program-15 students participation
STUCO-ELAN projects
MTEC MyWave Summit Participation
CNMI Teacher of the Year- Top 5
Professional Career achievements-6 school staff received their Masters in Education degree
Learning Packet Distribution (due to school closure)
Drive-Through Promotion Ceremony & 5th Grade Video Tribute