Kagman High School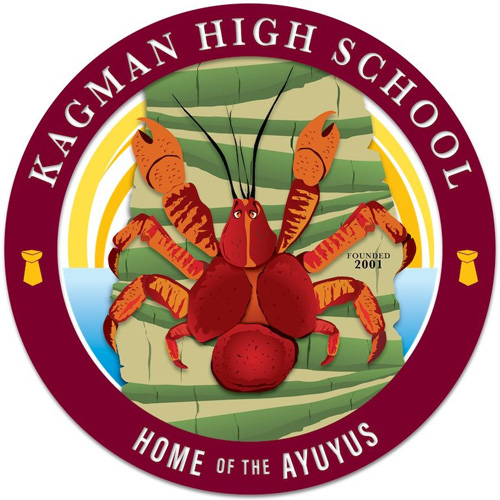 Executive Summary
SWP:  Goals, Number of Objective Met/Number of Objectives
Scroll the table left to right
 

Goals Summary

Number of Objectives Met/Number of Objectives

1

By the end of 2021, KHS 9th graders will raise their English proficiency level to 40%, Math proficiency level to 24%, Science proficiency to 20% and Reading proficiency to 26% as measured by the Act Aspire Summative Assessment.

By the end of 2021, KHS 10th graders will raise their English proficiency level to 44%, Math proficiency level to 20%, Science proficiency to 20% and Reading proficiency to 23% as measured by the Act Aspire Summative Assessment.

Objectives: 2/4

2

Kagman High will staff 100% Highly Qualified and Highly Effective Personnel to deliver student instruction, services and programs by June 2020 as measured by BOE certification.

Objectives:1/ 1

3

100% of Kagman High students and staff will have access to available resources and services that support the school's purpose and direction to ensure effective and efficient operations toward student success as measured by the High School Student Inventory by June 2020.

Objectives: 0 /1

4

100% of students will be provided a safe and orderly, clean, and healthy school environment conducive to learning as measured by the High School Student Inventory by June 2020.

Objectives: 0/1

5

Kagman High School will engage families and community members in meaningful ways to improve their children's education and inform parents and the public of student success as measured by positive responses in the Parent Culture Survey in June 2020.

Objectives:  1/1

6

Kagman High Admin will engage in accountability and monitoring to ensure continuous improvement as measured by the monitoring checklists by June 2020.

Objectives: 0/1
Scroll the table left to right
School Budget (Local, Federal, Non-Appropriated Funds, Others)
Scroll the table left to right
| | |
| --- | --- |
| Funding Source | Total Allocation |
| Personnel - Local (including all benefits) | $2,380,585 |
| Operation - Local | $0 |
| Operation - Local (SNILE) | $25,000 |
| Personnel- Federal (including all benefits) | $301,454 |
| Federal Consolidated Grant - (School-wide Plan) | $356,400.00 |
| Federal - CTE |  $21,621 |
| Federal - Wellness | $13,600 |
| Federal - Parental Involvement | $3000 |
| Non-Appropriated Funds - (PTSA) as of 5/31/20 Bank Bal. | $25,685.95 |
| Non-Appropriated Funds - (Educational Tax Credit) | $16,859.34 |
Scroll the table left to right
School Successes / Highlights
80% of the faculty and staff have been with the school for 3 years or more.  The mean years of experience for teachers at KHS is 10 years.  The mode years of experience at KHS is 2 years.   36% of KHS teachers are professionally certified.  29% of KHS teachers are standard certified. 4% of KHS teachers are Basic II certified.
For the last 3 years, KHS has conducted freshman RTI meetings the first six weeks of the school year with all teachers as a way to monitor and support student success through early intervention. This practice has been applied to all grade levels for the last two years.  Seniors in particular are monitored closely and provided RTI and parent outreach by both teachers and counselors.   KHS' average student retention rate has shown an average reduction of 3%  per year for the last two years.  This translates to about 20 less students retaining per school year for the last 2 years.


During SY19-20 We were able to cut our Category 2 offenses by 38 referrals.  Looking at the total number of incidents, we can also conclude that this year has been a success with a dramatic decrease in total number of discipline referrals for both categories.  For Category 1, we recorded a dramatic drop by 133 referrals.  In addition, the total discipline referrals for SY 19-20' is our lowest number in the past four years, thus showing, a safer


JROTC took first place in the CNMI EXTREME Raider challenge. Taking first place for the coed team.
Mural artwork in the cafeteria and library from two Art III classes was completed.




KHS won the Boys Outrigger Championship for a 2nd season in a row. 
KHS Girl's Volleyball placed third in the Girl's goodwill tourney in Rota. 
Korean Cultural Club raised sufficient amount of funding for a Korea trip that was supposed to take place in April but was canceled due to the pandemic.
Prom committee donated $1,600 to the Empty Vessel Ministry food bank during COVID19.
Senior class donated $200 to Empty Vessel Ministry food bank during COVID19
A-Team celebrated a more structured system established in regards to schedule, maintenance, job requests, communication, logging in/out keys, and discipline.  
A-team is becoming more technologically hands-on with inputting, organizing, and reading data.
Helped organize the first inter-school chess tournament (canceled by COVID) with the KHS Chess Club.
Developed professionalism capacity for nearly 30 COOP students
The Graduation Committee collected $13,000 in ETC for graduation!


Special Education Department - survived the school year with minimal staffing; saw improvement in many students on academic progress, including attendance and focus on activities
36 freshmen joined the PSAT Cohort College PREP program, bringing our total cohort numbers to 79 students. This the 3rd year of implementation. This year's seniors are the first graduating cohort of the PSAT cohort MDS pipeline.
The Transition math class began its first year of implementation.