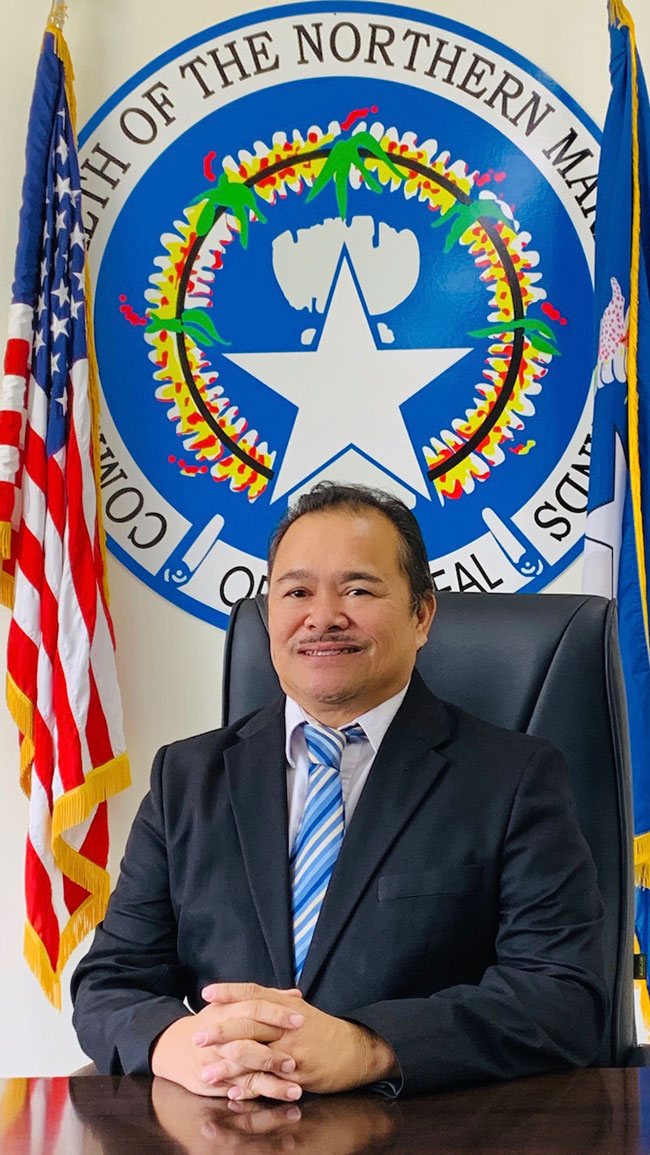 A Message from Alfred Ada, Ed.D.
Commissioner of Education
Hafa Adai yan Tirow Wami, CNMI!
I am honored to serve you as the CNMI Public School System Commissioner of Education, and to partner with our students, educators, families, and community to ensure we meet the Public School System's mission. We are deeply committed and excited to see the transformation of this mission into actions. Together, with you as our partner in education, we will navigate the direction for our young generation and the future.
As "Leaders of Learners" in a Students First district, we are also committed to understanding our students and their experiences in our schools. My work as COE will be guided by a tenet put forth by Stephen Covey in "The 7 Habits of Highly Effective People". He says that leaders must "first seek to understand, then to be understood".
PSS has achieved success at many levels. We want to maintain the strong legacy that the school district and community have established for our students. The Navigation Pin plan is designed to enable me to quickly and effectively listen to and learn from a wide range of people involved - directly and indirectly - in public education.
As your new commissioner and a lifelong learner, I will use what works for our students and to find solutions for areas for growth in the system. As our partners in education, I want to hear from you on how we can better prepare and support our teachers, administrators, staff, and parents for the critical roles they play in each student's life. I look forward to this opportunity to listen, learn, and partner with you. As "the village that raises the children", we can increase educational opportunities for all CNMI PSS students to be successful. Let's Drive the Mission!
Sincerely,
Alfred Ada, Ed.D.
Commissioner of Education
---
About Dr. Alfred Ada
"The virtue of Service goes very deep in my heart.  Being kind and generous with my knowledge gives me life.  I grew up in a poor family in Chalan Kanoa District 1.  I know how to survive.  I AM ALFRED BORJA ADA.
I bittot setbisio gof diduk gi korason hu.  Karinosu yan geftao ni tinigu hu mu na lala'la yu.  Dumangkulu yu gi pobli na guma.  Hu tungu lu ma'la.  GUAHU SI ALFRED BORJA ADA.  FEGU-TUHU."
Dr. Ada's journey started when he was a counselor at the Northern Marianas College before becoming a classroom teacher.  After serving as a classroom teacher, he then went on to becoming a school principal, first at William S. Reyes Elementary School, then lastly at Kagman High School.  Understanding the needs of the youth of the CNMI, Dr. Ada then took a position at the CNMI Public School central office as the Career Technical Education Program Manager.  A few years later, wanting to go back into the classroom to reconnect with students, he served as a licensed substitute teacher and a Literacy Coach.  As our CNMI Public School System Commissioner of Education, Dr. Alfred Ada is grateful to serve the students, parents, teachers, and PSS staff and is ready to lead the system into a new era.