ChaCha Ocean View Middle School
Executive Summary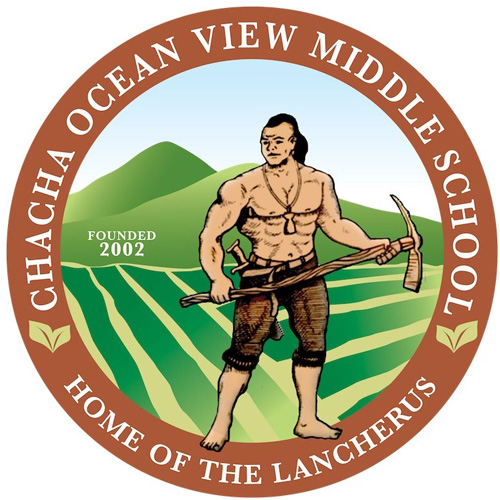 Chacha Ocean View Middle School (COVMS) is located between Kagman Elementary School and Kagman High School in the Kagman Homestead Area, and stands in the heart of the Kagman Peninsula, adjacent to LaoLao Bay Golf Course. 
 
COVMS was completed in August 2002 and opened that same year.  Presently, the school accommodates students from the 6th to 8th grades, and is home to an estimated 245 students, with teachers and staff numbering 24.  In SY 19-20, Ms. Rossana Aquino, a long time COVMS math teacher, moved to the States and Mr. Augustus Loste joined the Lancheru Family as the Team A math teacher.  Students come from Kagman, Capitol Hill, Santa Lourdes, Papago, and a portion of San Vicente.  The average student to teacher ratio is 20:1.  All students are eligible for the Free Meal Program this school year.  Additional support is provided to the 9% of students who have an IEP, and the 9% who are English Language Learners.  
 
COVMS started SY 2019-2020 with the challenge, yet privilege to assist our sister school, Kagman Elementary School.  KES was unable to use their facilities so in the Spirit of the Lancherus, the KES Marlins were a part of our campus from August 2019 to March 2020.  KES' students, teachers and staff used the campus in the morning; whereas COVMS students, teachers and staff used the campus in the afternoon. This situation served as an opportunity for our teachers and students to collaboratively streamline lessons with focus on cross-curricular fundamental skills.
 
The COVMS 2019-2020 School-Wide Improvement Plan served as the guide in to improve not only the quality of teaching, through school level and district level professional development for teachers and staff, but to prepare all students for success in high school and beyond.  Students build their academic skills through Achieve 3000, eScience, HMH materials, hands-on projects, debates, and more with periodic testing using SBAs, ACT Aspire, STAR, and WIDA which are used as data points to drive academics. Though summative testing for ACT Aspire, along with the other assessments, were curtailed due to the March 15, 2020 school closure due to Covid-19, some testing did occur to capture student improvement or slippage.
 
To build students' emotional, physical, and social skills, through the trying year, students participate in group or individual counseling sessions for discussions on topics such as bullying, fighting, families issues, and more. The class Making A Difference which  helps students deal with emotional as well as physical aspects of their lives was taught to the 6th graders; however, the global shelter-in-place kept our 7th graders from the follow up class Making Proud Choices.  Even with the half-day sessions, students came early to school to participate in PSS initiated sports such as volleyball, soccer,  and basketball. Clubs continued with a variety of choices from gardening to computer gaming. STUCO hosted 2 PEP Rallies with outdoor games for classes to compete in. Career Week and a school-level STEM Fair were extra-curricular activities that the students enjoyed along with other opportunities to come together as a school. 
SWP:  Goals, Number of Objective Met/Number of Objectives
Scroll the table left to right
#

Goal Name

Number of Objective Met/Number of Objectives

1

High Performing School
Chacha Ocean View Middle School will engage all stakeholders in the accountability and monitoring of a high performing learning environment where 53% of 8th Grade students will be performing at the "ready or exceeding" level in reading and math, as measured by the ACT Aspire Summative Assessment, by the end of the SY 2024-2025.

Objectives: 4 /7
Scroll the table left to right
School Budget (Local, Federal, Non-Appropriated Funds, Others)
Scroll the table left to right
| | |
| --- | --- |
| Funding Source | Total Allocation |
| Personnel Local Budget (including all benefits)  | $824,218 |
| Personnel Federal Budget (including all benefits)  | $145,663 |
| Local Budget - Operations Allocation  | $25,000  |
| Federal Consolidated Grant (School-wide Plan) | $130,200 |
| Federal Wellness  | $4,969 |
| Federal Parental Involvement | $3,000 |
| CTE | $7,898 |
| Non-Appropriated Funds (Educational Tax Credit) | $4,300 |
Scroll the table left to right
School Successes / Highlights
COVMS students participated in the following events, competitions and/or presentations:
School Level STEM Fair
Youth Advisory Panel and STUCO members through virtual meetings
19 clubs to choose from: Re-Up, Whatever Club, Woodshop, Music & Art, Dinekka' Chamorro Club (DCC), Competitive Gaming, Board Games, Club Life,Year, Universal Club, Area 51, Critics Choice, Coding, Digital Club, Arts & Crafts, Gardening, and Chamorro Cooking Club
 2020 UOG Chamorro Competition in Guam

Our Lancherus placed: 1st in Oratorical, Essay, and Poetry Recitation; 2nd in Essay; and 3rd in Essay

My WAVE club members attended a training at Fiesta
Poetry Slam at Hyatt; 3rd place
School-level Geography Bee (1 student qualified for state-level competition)
Pep Rallies hosted by STUCO
Various Sports Events
Before-school classes (as COVMS classes started in the afternoon)
8th Grade Promotion Ceremony (virtual and certificate pick up).

Seventy-one, (71) 8th graders celebrated their departure from middle school through a virtual  ceremony along with an on-site drive-thru awards pick-up ceremony.  Students were greeted by the principal and some central office staff  along with great music, and an entertaining Master of Ceremony who unashamedly recognized each student with enthusiasm loudly through the sound system which allowed their classmates (in their respective cars) to hear, cheer, honk horns, and celebrate. Along with the virtual ceremony, which was posted on social media, the campus celebration was live-streamed. Though a very different promotion ceremony from years past, this may prove to be a new norm in which technology is incorporated into our celebratory events.